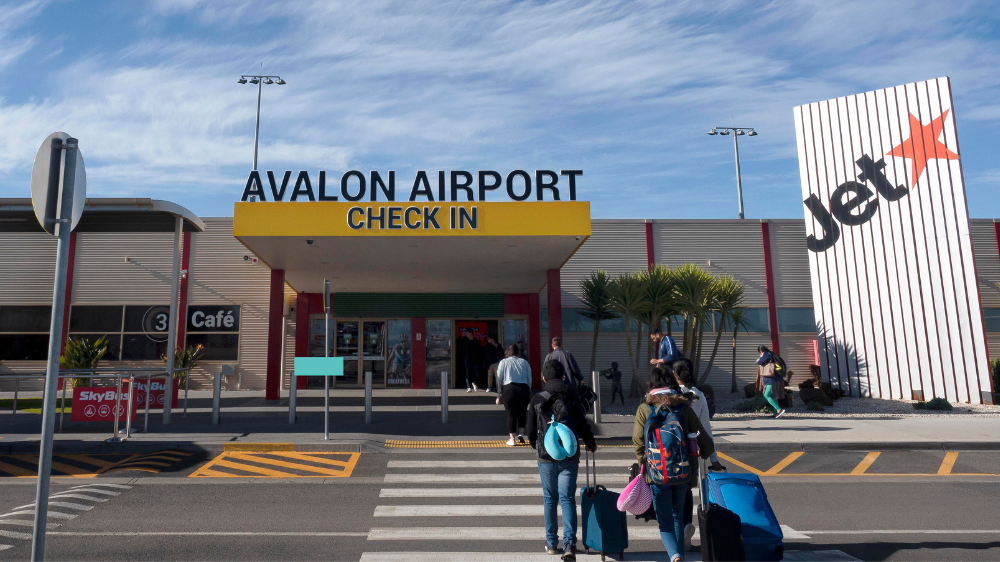 Avalon Airport is flying made easy, and offers passengers a convenient, uncomplicated and time-efficient service through pocket-friendly fares.
Established in 1997, and offering Jetstar flights since 2004, Avalon Airport has consistently recorded the highest load factors in the industry. These high load factors along are achieved through a mix of great on-time performance by Jetstar and a high quality and efficient airport operation. In 2023, Avalon Airport welcome Bonza Airlines, bringing a new level of comfort and convenience to travellers flying between Melbourne and the Sunshine Coast, and Gold Coast.
We are also home to many tenants including Cotton On Group – the first in the airport's industrial precinct, launched in 2018 – and has since welcomed Australia Post, Petstock and Hanwha Defense Australia.
In early 1997, Linfox purchased Avalon Airport from the Commonwealth. Today, the Group is broadly diversified in several growth industries covering freight, logistics and aviation and has consistently emerged as a market leader in every field they have entered. The Linfox Group also owns Essendon Airport, Luna Park, and Phillip Island Race-track, in addition to Linfox Logistics and Armaguard. The Linfox Group has earned a reputation as one of the most successful businesses in Australia.
The airport was founded in 1952, when the Commonwealth purchased 4,333 acres to enable the construction and testing of the Canberra Jet Bomber Aircraft. Since then, it has played a key role in Australia's aerospace industry.
Since taking over Avalon Airport, Linfox has invested many millions in upgrading the airport's facilities and infrastructure.
Avalon Airport hosts the Australian International Airshow every two years, with the next airshow to be held in 2025.
The event attracts an attendance of over 195,000 across the six days, including exhibitors from the international aerospace industry and government, military, scientific and trade delegates.
The Exposition and the Airshow are presented in the interest of promoting the development of aviation and Australian industrial, manufacturing and information/communications technology resources in the aviation, aerospace and defence sectors.
All enquiries about the Airshow can be made via their website.
Note that the Australian International Airshow does not effect flight schedules. Do allow more time to travel to the airport as the roads around Avalon will be busy for the duration of the event.