Layovers can definitely be a pain, especially when you're landing at a destination you never planned on visiting. But the flipside is that it can be an unexpected opportunity to see a new place or experience a new culture. Luckily Avalon Airport is equipped both for those who want to get out and see some new things on their layover, and for those who would rather chill out and enjoy the airport amenities.
So here's our ultimate list of what to do the next time you're waiting for a connecting flight at Avalon:
Get out and go to Geelong waterfront: This spectacular area has great views across Port Phillip to the Mornington Peninsula and beyond. At only 25 minutes away, you'll be able to get there and back in no time. It's also rarely crowded and often protected from the wind, making it a great spot for a stroll. There's the famous coloured bollards and sea baths to have a look at too, and numerous bars and restaurants to grab lunch, breakfast or dinner – depending on what time your layover is!
Go a bit further to Torquay: If your layover is during summer you might like to check out the adorable surftown of Torquay, just 10 minutes further from the airport than Geelong. Swimming on a layover might be a bit ambitious, given you'll have some wet togs to deal with, but the attraction of the pristine beaches near Torquay at the start of the Great Ocean Road might be too tempting to pass up.
If you have the time, pop into Melbourne: At just 55 minutes away by bus, Melbourne city is definitely an option for those on a layover of approximately 6 hours or more. If you have the energy, rather than sitting around the airport, go and see what's on offer in the big smoke. The famous open-air Queen Victoria Markets are on the way into the city from Avalon so this could be the perfect spot to stop and grab something to eat, before heading into the CBD to see some galleries or shops. Victoria's biggest gallery – the NGV – is just over the Yarra River and well worth a look around. Chinatown is there too if you need a dumpling or noodle fix before it's time to catch the bus back to the airport.
Hit up the Kids Zone or Games Room at Avalon: If you don't feel like leaving the airport, Avalon's Kids Zone and Games Room is the perfect place to kill some time. Drop the kids off at our free-to-enter area with space for kids to draw and play with some toys. It also has comfortable seating for parents waiting on their kids. The nearby Games Room for older kids and adults has plenty of arcade games (including vintage Pacman!) with tables, chairs and nearby couches for easy supervision.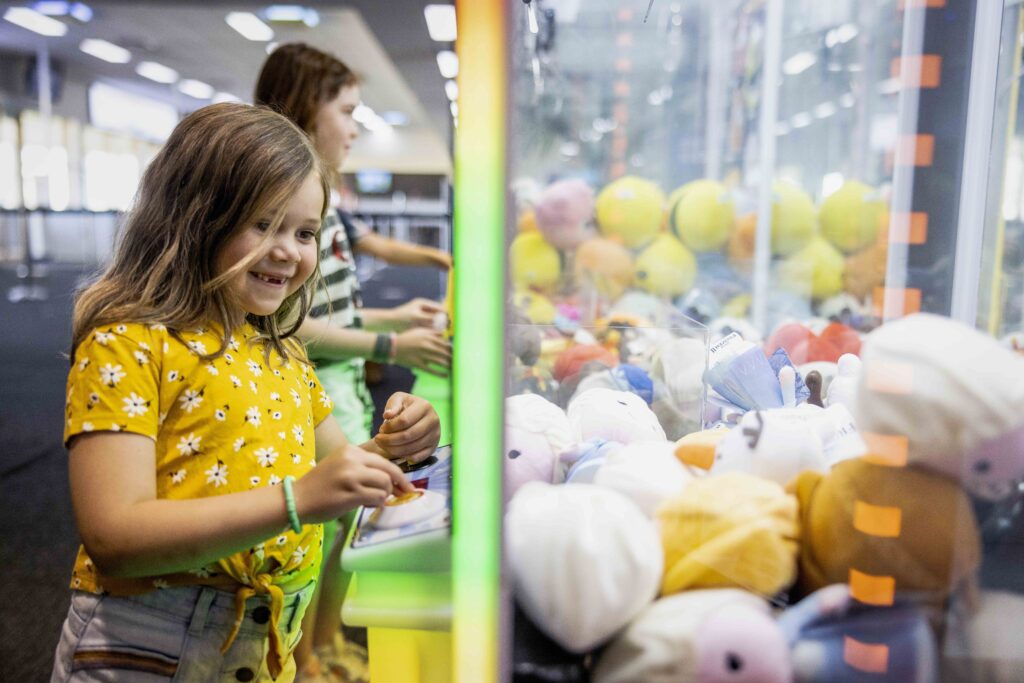 Settle in at 3thirds Cafe: With two locations inside the airport, on both sides of departures, there's plenty of time to kill having some snacks and a drink. 3thirds has a variety of local products on offer including Mt Duneed Estate wines, Dooley's premium ice cream and Prickly Moses beer. After you've posted up and had something to eat, you can also take advantage of our work benches that are set up with power outlets and USB ports to charge all your portable devices. So whether you need to do some work or just watch some Netflix, Avalon has you covered.
With a variety of options for any kind of layover adventurer or lay-'arounder', there's something for everyone at Avalon Airport. Just remember to factor in the time it takes to travel to and from the airport, and give yourself plenty of time to check in for your next flight.